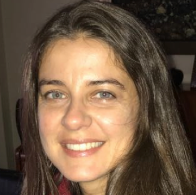 Carla Novais
senior researcher
Position
Assistant Professor (since 2012)
Phone number
+351 220428588 (ext: 8588)
To understand the epidemiology and evolution of antibiotic resistance in different environments;

To understand the role of community reservoirs (animal, environment, food chain) in the selection and dissemination of Gram-positive and Gram-negative bacteria/genes of clinical interest.

To understand the role of non-antibiotic compounds (e.g. disinfectants, metals) in the dynamics of antibiotic resistance, namely selection of particular successful clones and epidemic genetic elements (plasmids and integrative chromosomal elements).

To understand if successful genetic elements involved in horizontal transfer of genes coding for antibiotic resistance and biocide tolerance carry other adaptive features promoting the host colonization, using a detailed genetic characterization.